Bio
Kiya is an established singer/songwriter and performer in Guernsey's local music scene, now gigging with a live band including bassist Elliott Mariess, drummer Squirrel, and violinist Andy Degnan. Kiya, and The Folkadelics, often venture out to Guernsey's neighbouring island Sark, and look to soon dip further out to sea.
She takes inspiration from musicians like British folk artist Kate Rusby, pop rock legend Avril Lavigne, 90s alt/pop artists like Tori Amos and Alanis Morissette, as well as alt/indie bands Incubus, The Cranberries, and even nu metal band Korn!
With these influences, Kiya has crafted a multi genre sound that compliments the emotional tales of her songs and takes you on a journey.
Kiya began studying vocals at the age of 11, working through exams and improving her technique as a live performer. She took her final Grade 8 Vocal Exam in April 2021, achieving a Distinction. 
At 15, Kiya took up guitar to further herself as a songwriter. She had begun writing music on piano, but found lugging a keyboard up to Vale Castle a bit much one year, and opted for something more practical... 
This choice and the new possibilities that came with it inspired Kiya, and very quickly bore the fruit that was songs 'Freedom' and 'Sweet Decadence'.
As you may have guessed, music has always had a massive presence in Kiya's life. She's grown up in a very musical family who have always been there to inspire, advise and support her.
The local community has played a vital part too, with many excellent local forces seeing Kiya's potential and passion for her craft, and supporting her however they can.
Back in 2018 at the beginning of this project, Kiya recorded her debut EP Sweet Decadence with Apocalypse Studios. Kiya experimented on this project, utilising the capabilities of the studio. 2 of 3 tracks were filled out with big guitars and bass, all the synth imaginable, string sections and drums, and it came out sounding huge! And whilst it's not exactly what Kiya's music has evolved into, it was essential to hear what could be made of the songs that came from just her voice and acoustic guitar. 
The EP was funded by SOUND Guernsey, a project that was there from the start for Kiya, putting on live gigs in local venues with local acts for u18s, allowing young people to see and enjoy the excellent music in our local scene. Kiya performed at SOUND a few times in short lived rock bands before deciding to write and perform solo. 
2 years later, Kiya released her mini-album Chirrup in September 2020. This project showed all that Kiya had written since Sweet Decadence, and was important in showing how Kiya's music had matured, presenting them in their stripped back glory, just as she performed them live, with the exception of some pretty, haunting harmonies, and a short solo in 'Anchor', the song that was written in lockdown, and snuck on the end when recording resumed. 
Over the last few years of performing as Kiya Ashton, there have been some amazing moments and memories made. 
Some highlights include singing Sarnia Cherie from the Occupied Soundtrack at the Specsavers Liberation Hangar Ball 2022, where Kiya brought a tear to one Judge Rinder's eye. She played as a special guest for the 2019 Guernsey Community Foundation Awards, and she gigged The Sark Folk Festival in 2019, the year that Kate Rusby headlined! And, of course, Guernsey's favourites! Chaos Festival and The Vale Earth Fair, where Kiya has been performing since 2017. 
There have been many "smaller" gigs that have held special importance to Kiya though, including the A Night of Guernsey Songwriters gig from Aug 2021 in St James, alongside Blue Mountains and Hollie Thorne. A mention must be made for Kiya's own event in Sept 2020, the launch of Chirrup. An event that Kiya is still very proud of to this day because pushed her as an organiser, promoter, and performer. Held in the stunning, ornate Town Church, lit up purely by candles and fairy lights, the natural reverb made Kiya's songs glow vividly. Kiya was honoured to have her vocal teacher Lisa Murfit join her on stage with backing vocals, and to have such an amazing lineup on before her, Charlie Holmes, Casey Joe, and Hollie Thorne. 
There are many more beautiful times to come, so keep a watchful eye on the events tab, and don't miss a thing! Subscribe to the mailing list, follow Kiya on socials, and stream/buy her music. X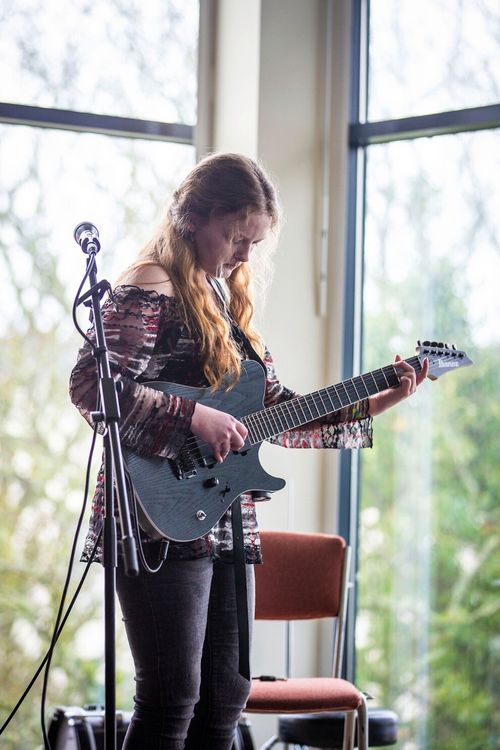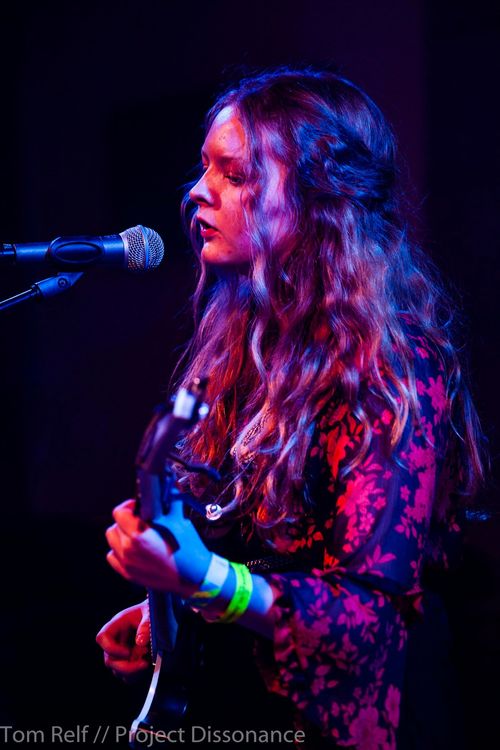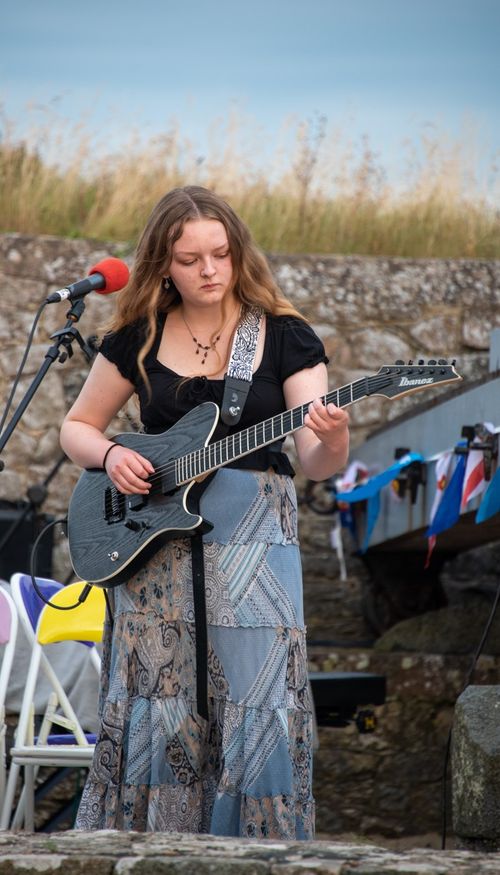 Cover photo by John White, taken in Candie Gardens during an Autumnal photo shoot. More from this shoot in the Gallery. X