Back in December, a new chapter for my music started. Fellow musician 'Its Own Animal' invited me for a gig at The Vault, on one condition: I put a band together.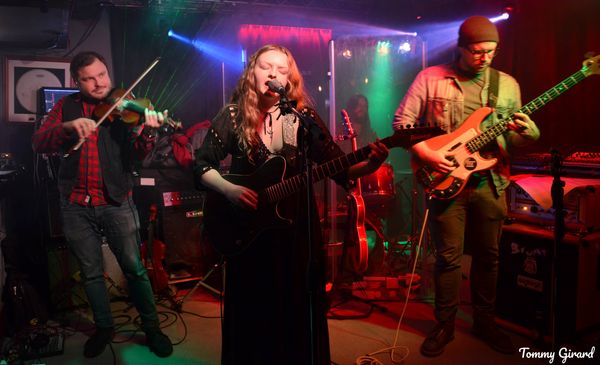 For a long time I wanted to bring more musicians onto the Kiya Ashton project, but, as we're all guilty of doing, I kept getting myself too busy to actually develop this project. This event in early December gave me a deadline, and so, I brought these folks on board: Andy Degnen (violin), Squirrel (kit), and Elliott Mariess (bass).

Three amazing musicians who I'm honoured to be sharing a stage with. These guys have put so much work in already, and the vibes from The Folkadelics are astounding...
Now, most of you will only have known me as a solo artist, occasionally joined on stage by folks like Gregory Harrison (pictured) and James Le Huray, so a band might have come as a shock. But, a handful of you might have followed me from my early days fronting rock cover bands...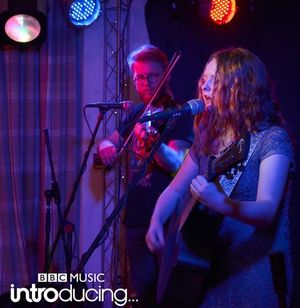 I first got into the gig scene in venues like The Fermain Tavern, fronting a rock/emo cover band called Figure It Out, way back in 2016. This band lasted a handful of months and gigged, at most, 3 times. None of us got on very well, and at the age of 12 I didn't have any previous experience of teamwork in a musical setting. I'd also began work for my Grade 1 Vocal Exam a little while before this band, so as a musician I was growing, but still very inexperienced. 
At one of our first, and last, "proper" gigs, I managed to mess up Wonderwall of all songs! And I will never live that down. Nerves were my worst enemy and I think I sang it double time? Good times.
When we broke up I moved on to a new band, calling ourselves The Violet Diversion, we ended up gigging a fair bit, enjoying the events from SOUND Gsy which lead to us playing Chaos and VEF. Though, of course, we argued a lot. Why? Because we were all hormonal, emo pre/teens. That being said, we did have a laugh, and I think we all learned a lot through that project. I certainly did!
It was this band that made me realise that I had other areas of music to explore. I didn't want to solely perform rock and emo, I wanted to share different sides to my vocal in live performance, not just an exam room. Knowing full well that the local gig scene doesn't take kindly to musicians and backing tracks (that's another conversation) I picked up an acoustic guitar, learnt a few chords and began writing music, one of the first successes being Freedom. 
Whilst I continued my solo journey, I also moved on to RoadKill RubberDuckies, an emo/punk cover band that I ended up playing bass for in a turn of events! This was a really fun band that again taught me a lot about teamwork, and though I moved on from it to focus on Kiya Ashton, the band still exists today, though in a slightly different form.
Now, back to present day!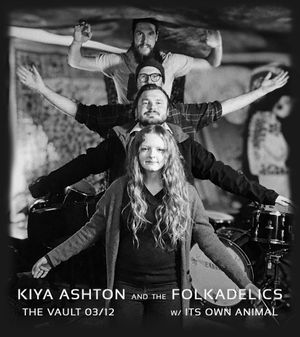 Working in a band with an extra few years of experience in my tool kit is amazing. I'm having so much fun experimenting with the music I've already made, creating something new and taking from metal and psychedelic music to make genre-bending weirdness. Our violinist has a pedal board for gods sake! And I'm finally making use of the top notch gear that I've collected, lots of which has been kindly gifted to me over the years by family and friends.
One chap, called Ian Duqemin, very kindly handed me a carrier bag brimming with TC Electronics pedals! Quite the insane gesture that I would expect from no one, but am ever grateful for as they now make up my board for the band. However, I couldn't possibly use all of them at once, so I'll be fulfilling my promise to Ian soon and passing on the rest to friends and young budding musicians.
Sometimes though, having fancy gear gives me a lot more to worry about! More things to forget, more carefully timed switch-pressing to botch, let alone using a proper electric guitar amp. Gasp!  But, I'm over the moon to be pushing myself again. 


I was on a high for the entire gig. We also started drinking after soundcheck, so I'm sure some liquid courage played a part in it... Nonetheless, as the venue started filling up with both new and friendly faces, everything I was worried about settled. I remember opening my eyes early in the set and seeing a dense crowd of people dancing to my songs, and not wanting to close them ever again. The dancing might sound pretty ordinary, but, as a solo artist who plays sad, acoustic, folk/singer songwriter originals, you really don't get many dancers.

It felt incredible, and suddenly I found a spark that I hadn't felt in my performances for a while now. I adore performing, but I've done the same songs in the same way for a while now, and at the moment new songs are taking longer to write than that first bunch from Sweet Decadence and Chirrup. So, sometimes things can feel a little bit samey. It's really important to keep growing, and that's my plan for this year.
Although right now I write this in COVID isolation, in 2022 I'm working to develop both my practical and theoretical knowledge of music, as well as improving my own self care. As for The Folkadelics? You can expect new music, and lots of gigs, with our next outing bringing you to The Vault, 19th Feb! (Bring party hats and dancing boots, it's Elliott's birthday weekend!)
And with that, I hope you've enjoyed my first entry of 2022! Let me know in the comments below. More is coming next month about other the events and projects from 2021, so please stick around and make sure you renew your subscription every month to keep access to the blog. To stay updated on gigs, head to my events page, find me on social media, and we'll see you at the next one! X
 
Watch the livestream from The Vault (whole set) here
Reviews from The Vault gig: